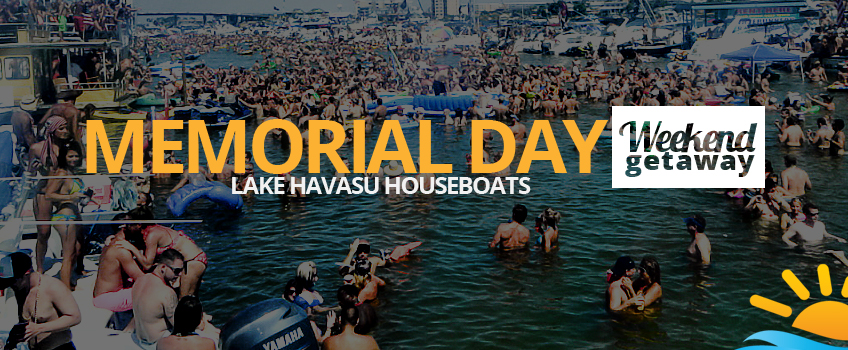 2019 Memorial Day Rates

Memorial Day 2019 – Monday, May 27 2019
Now Booking Memorial Day 2019!
Come and enjoy what has become a tradition in Lake Havasu as the way to start the Summer with an incredible party on the Lake. Best of all you can enjoy all of this from the luxury comfort of your houseboat on the water.
Please book early as we always completely book out our holidays. If would like additional days or a different holiday schedule, please call us at 800-843-9218. We will always try to accommodate your needs.
Memorial Day Weekend Houseboat Rental Rates.
SAVE 30% ON THE LAST HOUSEBOATBOAT
*Rates are exclusive of taxes and fees
SOLD OUT
Compare all Houseboat Rates
SPRING BREAK
2018 | Summer
2018 | Fall / Winter
2018 – 2019 | Memorial Day
2019 | Fourth of July
2018 | LABOR DAY
2018
Call (800) 843-9218 to book your Houseboat.